---
Hygest co-founded by WeSI Geotecnica and OAC Ingegneria
Hygest combines the expertise of OAC Ingegneria and WeSI Geotecnica. Through its specialists Hygest is committed to excellence in numerical analysis for Civil Engineering. With the high level of specialization of its engineers, Hygest provides high-end calculations which range from geotechnical to structural and hydraulic engineering.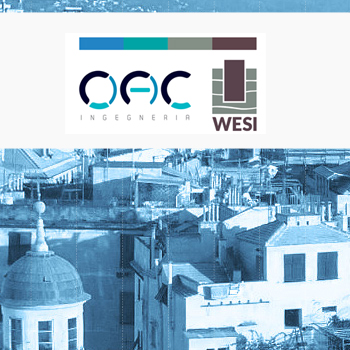 Both parent companies were founded in 2009 in Italy, and have been operating since then in the local and international market. As of 2013, the two well established brands decided to combine their expertise into an engineering group, aiming to provide their clients with a broad range of advanced consultancy services. OAC and WeSI specialists got their academic titles across Italy, Germany and Scotland. After a period of basic research in engineering field, they decided to put their expertise at the service of industry. Nowadays, they keep their roots in academia, by directly taking part into research projects and playing an active role in training programmes. Depending on client's needs, OAC Ingegneria and WeSI Geotecnica offer their services separately or jointly as members of Hygest Engineering.
More info on Hygest here.