Site
investigation planning
Knowledge
Geotechnical analysis requires the identification of physical and mechanical soil properties. Hence, a sound site investigation campaign is necessary thus including in situ and laboratory tests on undisturbed samples. In order to optimize resources it is necessary to have a deep understanding of most relevant model parameters and of the routine tests usually carried out to characterize them.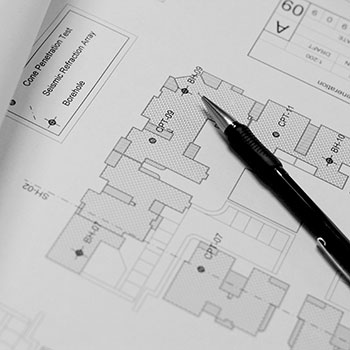 Experience
WeSI Geotecnica has a long-term record of soil investigation planning looking for both conventional and advanced geotechnical design by numerical analysis. The most suitable in situ and laboratory tests are planned aiming at a satisfactory understanding of the relevant mechanical properties of the soil or rock formations.
Accessibility
The specialists at WeSI Geotecnica make use of constitutive models simulating soil behaviour by means of simple and physically meaningful material parameters. Their identification is based on routine tests that can be adjusted to local practice, thus being accessible whatever the size of the project.